S-AIRBAG launched the intelligient airbag belt to provide intelligent proactive body protection solutions to seniors all over the world.
In 2019, the 14th China AID Expo was held at the Shanghai New International Expo Center. This year's exhibition brought together more than 350 products from more than 20 countries and regions around the world. One of the most attractive new tech items is brought by Guangzhou S-AIRBAG Technology Co., Ltd(hereinafter referred to as the S-AIRBAG),which is intelligent protective airbag belt for the seniors.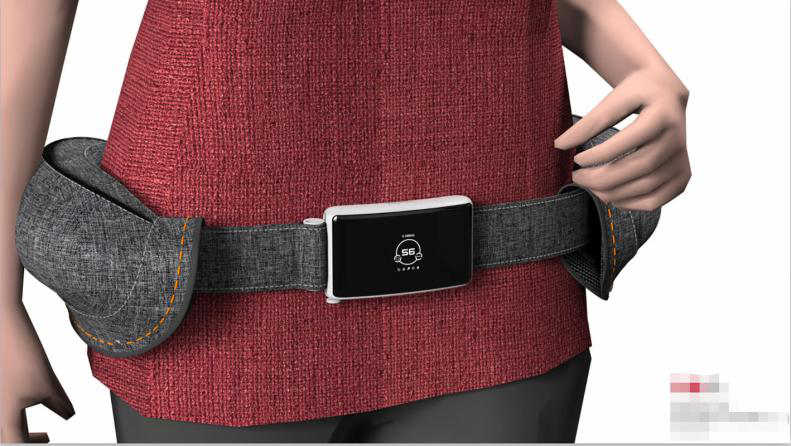 Pic 1 Intelligent air-bag belt

Data released by the World Health Organization show that about 30% of the elderly over the age of 65 will fall more than once a year on average, and the older they fall more often. The bones of the elderly are looser than those of the young. Hip injuries have also become a major problem after a fall. Hip bones may become the last fall in life and they can only stay in bed. They also bring high medical care cost to families.
Mr Su,the general manager of S-AIRBAG told us that,usually, the human body is about 0.3seconds from standing to falling, when the built-in intelligent sensor detects the imminent fall, the belt will automatically deploy the airbag within 0.08seconds to protect the hip and pelvis.

Pic 2 Airbag belt operating principle
At the exhibition, this protective airbag belt designed for the seniors attracted the attention of all visitors, and many of them were foreign participants. Many of them also personally experienced the seniors' protective airbag belt after the staff demonstrated.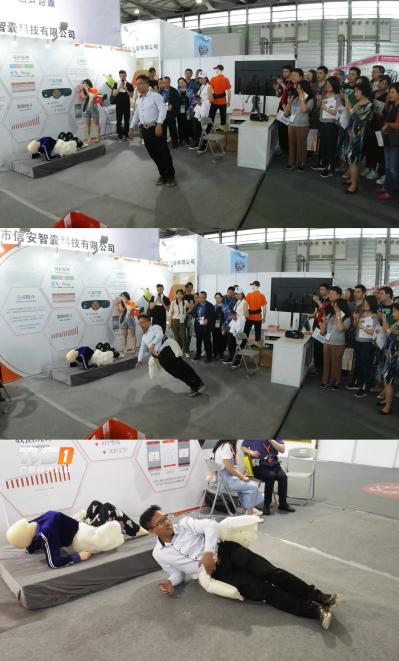 Pic 3 staff demonstration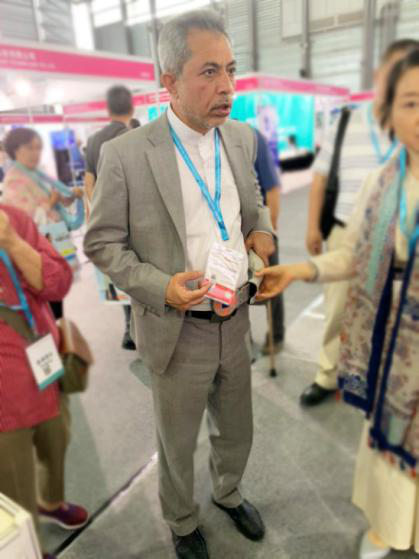 Pic 4 visitor experienced the airbag belt
The staff demonstrated the scene of the fall on the spot. At the beginning, everyone's hearts were very nervous, and then they saw the moment when the airbag was opened. The crowd praised them. Among the participants, there were many nursing homes and the president of the nursing home. Many people have said that this product can help many elderly people with inconvenient legs and feet, reduce the possibility of elderly people falling, and make their children more at ease. Many attendees also care about when this product will be officially launched in the market. General Manager Mr Su also said that this product will be officially launched in September, when consumers can buy through multiple channels.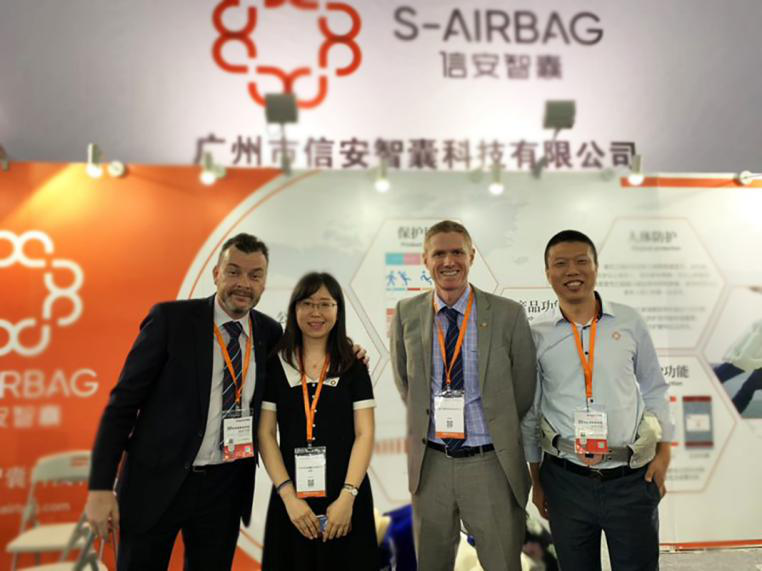 This protective airbag belt caused a strong response at the exhibition. Such a practical and valuable product also attracted many partners. During the exhibition, the S-AIRBAG has also been recognized by many partners.