S-AIRBAG with its intelligient airbag belt presented in the launching ceremony of GBA senior supporting resource in Yuexiu,Guangzhou
S-AIRBAG with its intelligient airbag belt presented in the launching ceremony ofGBA senior supporting resource in Yuexiu,Guangzhou
At the end of July 2019, with the support of Yuexiu District Civil Affairs Bureau and Yuexiu District Wenguang New Bureau, the Yuexiu District Guangdong-Hong Kong-Macao Senior Care Resource Matching Activity and the launching ceremony of the construction of family pension beds were successfully carried out in the Yuexiu District Culture and Art Center. The purpose of the event is to build a Guangdong, Hong Kong and Macao senior care resource communication platform, introduce and share resources, strive to meet the elderly's diverse and intelligent aged care needs, and promote the construction of family aged beds and smart aged care hub platforms.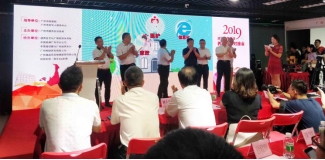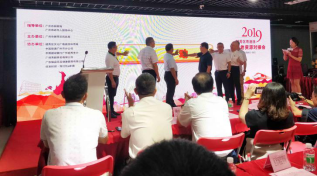 At the event, the Civil Affairs Bureau of Yuexiu District introduced the current situation of senior care in Yuexiu District; various senior care service agencies and enterprises worked together to launch a variety of senior care services and a variety of security protection products, which contributed to the seniors' care.
The first domestic anti-fall airbag belt developed by S-AIRBAG also presented. Sales Director Mr Pang from S-AIRBAG also came to the stage to introduce the dangers of hip fractures in the elderly and the protective effect of this new technology. At the scene, there was a demonstration of the protection of the airbag opening after the fall, and the atmosphere began to become active!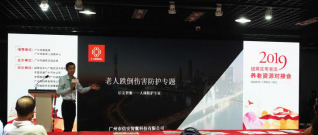 After wearing the elderly's protective airbag belt, the staff fell down on the side on the stage. The audience under the stage was both nervous and looking forward to this protection product that has never been on the market. I saw the staff 's body. Before it was tilted to a 45-degree angle, the airbag was opened, and the staff who should have been heavily dropped fell softly to the ground, and the staff was safe and sound. At the same time, the audience applauded.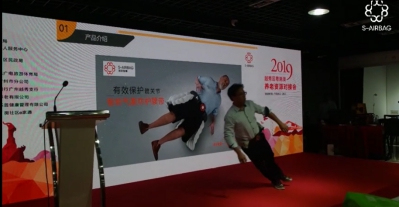 A sharp-eyed audience questioned that when a person fell, the airbag belt protected the hips, but the hands did not.

Mr Pang responded: for the fragile bones of the elderly, hip injuries, ranging from a year and a half of rehabilitation, to paralyzed life in the second half of life, and even ...; and the hands belonged to the distal limbs and fell At this time, the handbone is not the first to land and is not easy to be injured. Secondly, after the handbone is injured, it has a small impact on the quality of life of the elderly and is better to recover. Of course, in order to resolve these doubts, we are also developing technology products that protect other parts. S-AIRBAG also hopes to make greater contributions to the protection field.
In addition to the scene, there are many elderly people who come to the booth to experience the airbag belt.